BLEACHER REPAIR                     
                              Contact us at (512) 521-1573  or
                             E-Mail: selcojohnson@gmail.com
International Code Council                                                                                                 (ICC#300 Chapter 5)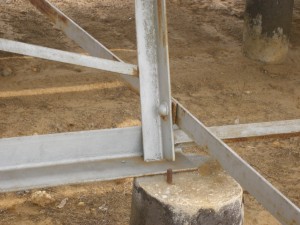 National Fire Protection                  Agency  (NFPA #101)
All existing tiered seating shall be inspected and evaluated at least once a year by a qualified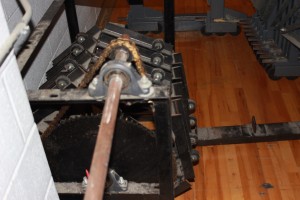 bleacher repair company for compliance with the stated provisions of this chapter. All fixed stadium, as well as all telescopic seating shall be inspected to evaluate their need for bleacher repair.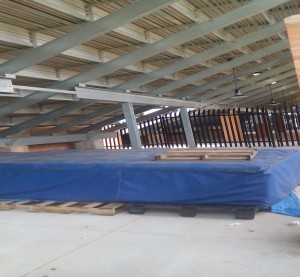 We offer an initial free safety inspection and evaluation of your current bleachers along with the cost of any bleacher repair and/or any optional enhancements. This will help you decide how much you want to do depending on your organization's financial plan.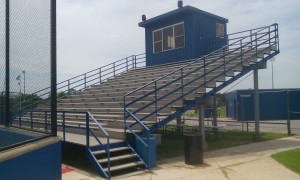 Under current ICC and NFPA regulations,  bleachers are to be inspected as well as bleacher repair performed by a qualified service company. Selco has provided these services for over 25 years.  
The Consumer Product Safety Commission has reported that there were 65 deaths involving falls from bleachers from 1991 to 2013;  23 of them were children under the age of fifteen.  
In 2012,  there were more than 26,000 bleacher-associated injuries requiring emergency room treatment, according to the agency. Thirty-two percent of those injuries were the result of falls from the bleachers onto a surface below.  There were 12,210 falls that involved children under the age of 15.  Serious injuries typically result from falls between seats and floorboards and between guardrails.  Bleacher repair and renovations would have prevented the majority of these accidents.  
codesonline.nfpa.org/a/c.ref/ID020101108004/chapter
publicecodes.cyberregs.com/icod/ibc/2009/icod_ibc_2009_10_sec028.htm