BLEACHER REPAIR                                                                                            Call: (512) 521-1573 or  E-Mail:                                                                                         selcojohnson@gmail.com
Outdated or damaged stadium bleachers will place your sports         facility at risk for potential accident liability.
This is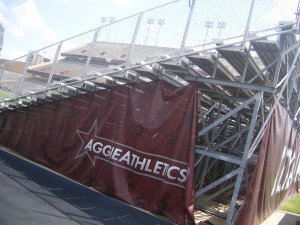 why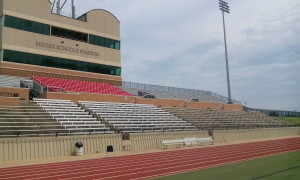 all States and the NFPA  require inspections of bleachers and preventive bleacher repair on a yearly basis.
Our trained bleacher repair team will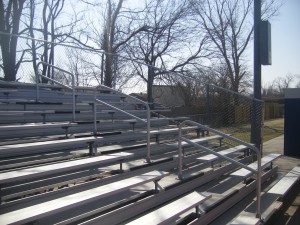 thoroughly inspect all of   your bleacher seats, decks, anchoring foundation, and structural supports. You will receive a complete safety report and a detailed list of any required maintenance and/or  bleacher repair.
The best way to protect your bleacher investment and avoid potential accident liability is to prevent damage before it occurs, and make effective use of the bleacher repair recommendations immediately after an annual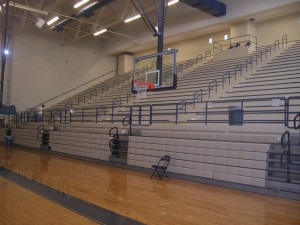 inspection.
Selco's experienced bleacher repair personnel will perform preventive maintenance and bleacher repair to keep your facility's assembly seating systems code compliant, and functioning efficiently.
We strongly recommend a yearly bleacher repair maintenance contract to identify safety concerns and avoid costly breakdowns & liability. Bleachers of all makes and designs can be repaired and put back in good safe working order. 
codesonline.nfpa.org/a/c.ref/ID020101108004/chapter
publicecodes.cyberregs.com/icod/ibc/2009/icod_ibc_2009_10_sec028.htm